MLB Betting Advice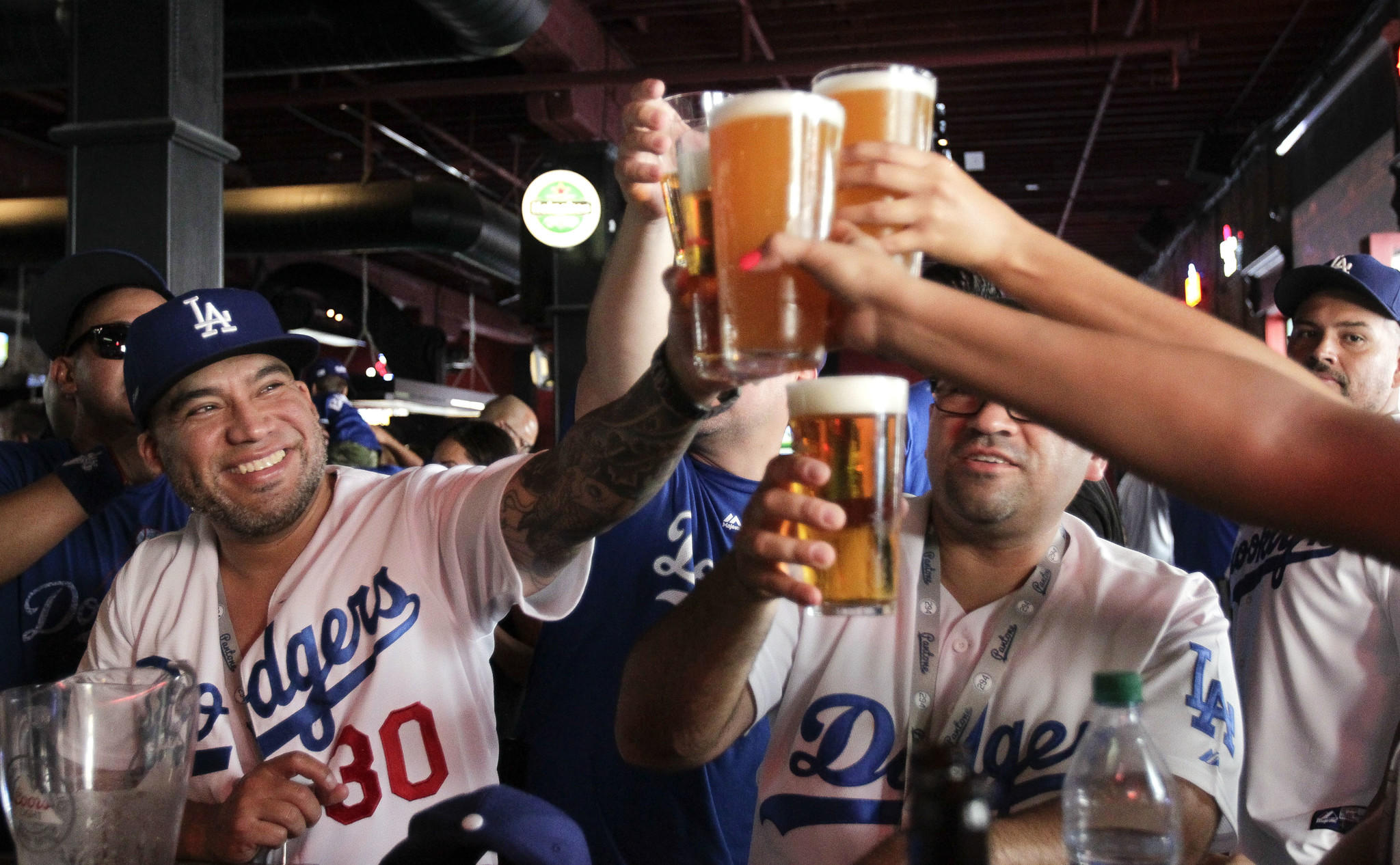 MLB Betting Advice
With a 162 games for each of the 30 teams in an MLB season, it's easy to see how betting on MLB can be overwhelming and exhausting.
Here we'll describe the common MLB betting markets, the art of proper baseball betting bankroll management and MLB betting advice.
No other sport is analysed more than MLB, with the NFL probably a distant second. Some dedicate any spare moment to the sorting and analyzing of baseball statistics,  creating 'Models' for predicting winners, thinking they have cracked the code for making money betting on baseball.
Let's put it this way, not everybody can be right, and it's not easy to make a living as a professional punter… otherwise we'd all be doing it.
---
MLB Betting Markets
Depending on the sportsbook, there will be a number of different MLB betting markets available, especially in U.S sportsbooks, where the bookmakers make baseball their bread and butter. Below we detail the most common MLB betting markets available.
---
Spread Betting
'Spread' betting is the most popular MLB market with bettors, and offers more value than a Moneyline bet.
The Spread is a handicap given by the sportsbook, their educated guess as to how many runs a team will win/lose by in a MLB matchup. The sportsbooks aim to get accumulate around 50% of outlays on each side of the spread market.
The Spread is shown in the baseball markets as either a (+) or a (-) symbol, with the favorite given a runs handicap (-) that must overcome for the bet to win.
A Spread market has odds ranging from around $1.90-$1.95 for each team in a game. The higher the odds, the less "Juice" (% of takings skimmed from each bet by the bookmaker). Learn about Reduced Juice.
An example of a line bet –
Florida Marlins __-3.0 ($1.91) |  Detroit Tigers __+3.0 ($1.92)
In the above example, the Florida Marlins are solid favorites, and must win the game by 4+ runs for an outright win, and 3.0 runs for a Push (money back/void bet).
In the same example, the Detroit Tigers must either win the game, or lose by 2 runs or less for a winning bet. A loss of 3 runs will make it a Push (money back/void bet).
---
The Moneyline
The "Moneyline" market requires the bettor to wager on the team they think will win the game outright.
Moneyline betting is riskier than the Spread, as there is no room for error if you happen to go for an underdog. While if you bet on a favorite, you will be getting lower odds, and less returns on a winning bet.
An example of a Moneyline –
Florida Marlins__(-178) |  Detroit Tigers __ (+142)
For this to be a winning bet, the bettor must select a team, and that team must win the game outright.
---
Total Runs Over/Under
The Total Runs Over/Under Line has the bettor bet on whether the total number of runs in a game (both teams combined) will go over an amount set by the sportsbook.
An example of a Total Runs Over Under Bet –
Total Runs Under 9.5__(-110) |  Total Tuns Over 9.5__ (-110)
The total number of runs in the game must be 10+ for the 'Total Runs Over' bet to result as a win.
For the 'Total Runs Under' market to result as a winning bet, their must be 9 runs or less in the game.
---
MLB Proposition Betting
Proposition markets predict specific statistic of a game of baseball, such as an over/under market on strikeouts that a pitcher will throw during a game, or the number of home runs a team will score.
The most popular type of Proposition bet is the 'Player Prop'.
---
MLB Run Lines
Run Lines rely on the same outcomes as a Run Spread, but the handicap is set as +1.5 and -1.5 for either team regardless of the favorite, with odds to suit the markets. Should a game go less than 9 innings due to weather, the bet is Void.
Example – Florida Marlins -1.5 Runs (Favorite) | Detroit Tigers  +1.5 Runs (Underdog)
The Florida Marlins must win by 2 runs for that market to win, while the Detroit Tigers must win the game, or lose by 1 run.
---
MLB Futures 
MLB Futures bets are placed on events that will have an outcome determined at the end of the MLB season.
MLB Futures markets include the World Series Winner, World Series MVP Winner and Home Runs Leader.
As the betting market name suggests, these bets are settled in the Future, and not the upcoming regular season games.
---
Baseball Betting Advice
Relax, and pace yourself – With 2,430 games on the MLB season schedule, it's important to only bet on markets where you feel you have a clear edge. Consider only betting on a certain number of games per week to keep your betting under control.
Bet on the Total Runs and Moneyline markets – It's easy to find statistics on the scoring power vs defense of sides. If certain hitters have a strong record against opposing pitchers there can be a clear advantage found.
Reduced Juice Markets – When a sportsbook takes less vigorish (Juice), you can save money and get better value on your odds from the outset, particularly if you intend to use a Betting Bankroll (see below).
Previous 5-10 games – Teams go on winning and losing streaks. Study a team's form over their previous 5-10 games can be a good indicator of form and confidence coming into a game.
Keep an eye on the Bullpen! – Starting pitchers can win or lose game on their own merit. Because of their importance to the outcome of a game, markets for any baseball game rely on the starting pitcher. Take note of a pitcher's performance against the team they are lined up against. It will be the difference between a winning or losing bet.
Home and Road performance – Find stats for road and home winning % (just look at the MLB ladders) for each team. Some teams travel well and others do not. If two teams are evenly matched and the travelling team is strong on the road, there may be value in the market to find.
Don't drink and bet – Unless you're one of very few people who make better decisions when drunk, keep your cash in your pocket while at the bar, unless you're buying a round. No betting while drunk!
---
MLB Betting Bankroll Management
It's accepted that betting bankroll management is easy to explain and very hard to stick to.
If you cannot stick to strict a MLB betting bankroll, you'll be in the red at the end of a long and grinding MLB season. Long term and planned investment is the only way to have sustained success. keeping a cool head is key.
Make a plan and stick to it, and o not steer from your plan regardless of wins or losses.
Don't chase your losses, and never increase the amount of your units should you hit a win streak.
The most popular type of MLB bankroll management is a "unit" or a "star" system.
What are star and unit systems in Bankroll management?
Units and Stars indicate your confidence level for each bet that you place, with stars/units equating to a certain amount of $'s each.
Allocating stars or units indicates confidence in a bet. A simple way to do this would be to have 3 different confidence levels –
example –  1 star/1 unit, 2 stars/2 units, 3 stars/3 units. (pro bettors may go up to 4 and 5 stars/units or more)
Each star or unit then has a $ value attached, with the unit amount dependent on your total bankroll.
example – 1 star/1 unit ($10 bet), 2 stars/2 units ($20 bet), 3 stars/3 units ($30 bet).
You must not deviate from betting within your set unit amount despite your confidence in a bet.
The general rule is to never bet more than 2-5% of your total bankroll per bet.
---
Theory into practice – 
The baseball season begins and you allocate $1,000 as your baseball betting bankroll for the upcoming season.
Total Betting Bankroll = $1,000
1% = $10.00 | 2% = $20.00 | 3% = $30.00
After the first week of the season, your betting Bankroll has gone up to $1,150, now it's time to adjust –
Total Betting Bankroll = $1,150
1% = $11.50 | 2% = $23.00 | 3% = $34.50
Should your betting bankroll increase, don't be greedy, stick to the plan. If you should lose during the first week, you will need to adjust your star and unit sizes accordingly to adjust for your losses –
Total Betting Bankroll = $800
1% = $8.00 | 2% = $16.00 | 3% = $24.00
---
Follow your planned bankroll through good and bad and you'll have less chance going bust. You'll also have a more less stressful betting season, that's more enjoyable.
If betting on baseball is new to you, we suggest 'Flat Betting'.
---
Flat Betting is MLB betting for beginners
Flat Betting is placing identical stakes on each baseball bet, no matter your confidence in the market.
Flat Betting is recommended to those new to betting, or bettors that don't have the time to do the proper research.
Should you become more knowledgeable, the star or unit system of bankroll management is recommended.
Don't start your baseball betting bankroll with more than you can afford to lose, and don't adjust your bankroll plan after the first pitch of the season is thrown.
Take this advice, and you'll enjoy your baseball betting adventure.
---
MLB betting, final thoughts…
To profit from baseball betting you'll need patience, solid bankroll management skills and a hell of a lot of luck.
For those looking for knowledge, there is a massive amount of statistical data and information at your disposal (some paid, some free).
The idea of using a paid service for extra/more solid data and statistics is okay with us, and recommended should you be taking things seriously, we however do not recommend paid tip services.
Relevant news