NFL Betting Advice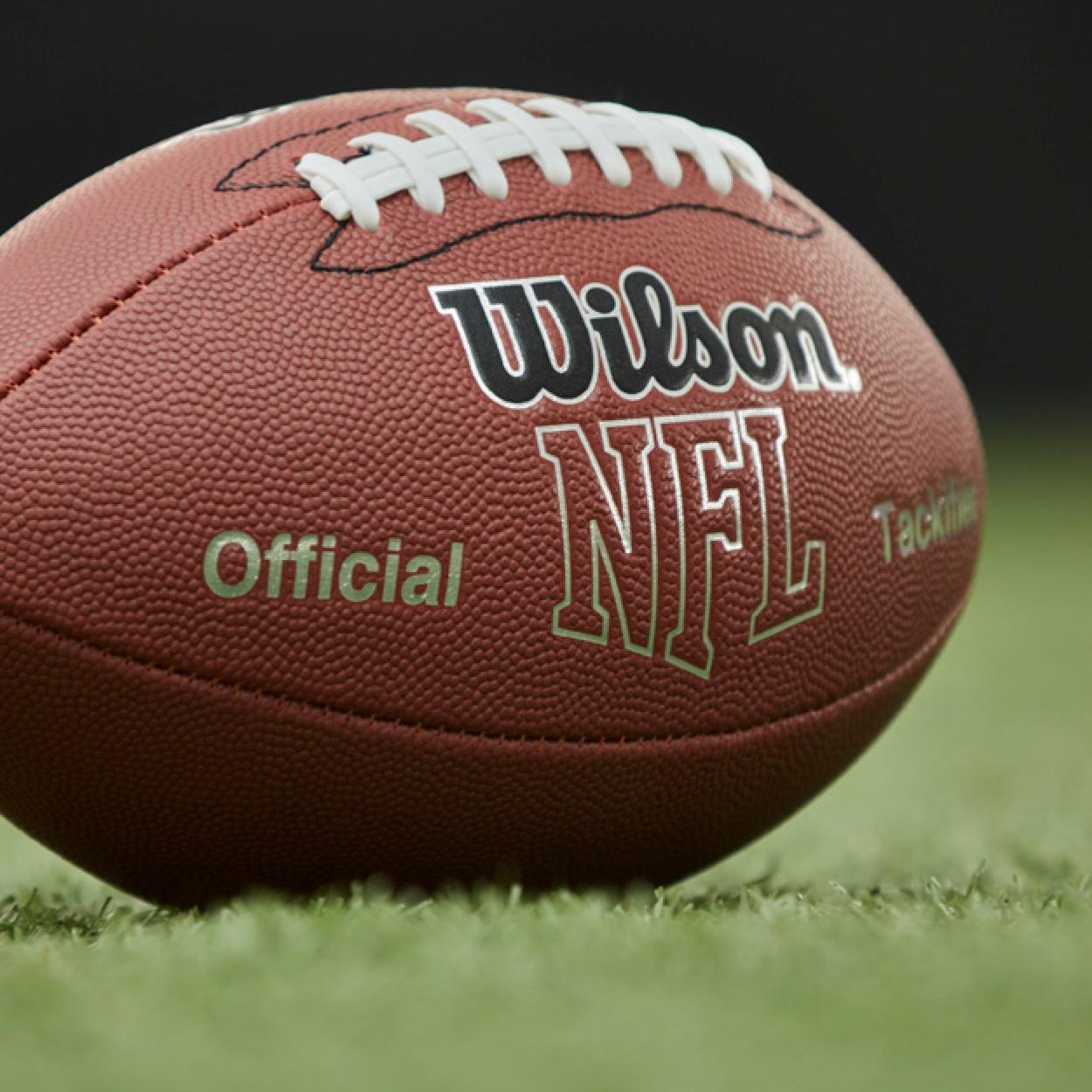 NFL Betting Advice
The NFL season includes a 17 week regular season schedule with each team playing 16 games, and there is no other sport in the world that analyzes statistics more than the NFL, which can make NFL betting difficult.
The average NFL game is 3 hours and 12 minutes in length, however only 11 minutes of that is actual game play, where the ball is in play.
With just 11 minutes of in game play over 3+ hours,  many alcoholic beverages are consumed to fill the time, which can be dangerous for NFL betting.
Below we  list out our NFL betting advice, with NFL bankroll tips so that you'll be able to make more trips to the fridge, with less stress on your bottom line.
---
Popular NFL Betting Markets
Most legal online betting sportsbooks available to U.S residents offer a large variety of NFL betting markets, from complicated Parlays and Prop markets, to simple Moneyline wagers.
Below is a list of the more common NFL betting markets use on legal sportsbooks..
---
NFL  Spread Betting
The Point Spread is the most popular and discussed NFL betting market, and offers better value than a straight up Moneyline wager.
The Spread is given by the sportsbooks, and is the bookmakers estimation as to how much a team will win or lose by. The sportsbooks try to pull around 50% worth of bets ($'s) on each side of the Spread. Bookmakers generally take around 5% "Juice" on each wager, essentially meaning that they will likely profit 5% on each wager regardless of the outcome
A Spread is shown in the betting markets as a (+) or (-), with the favorite given a points handicap that they must overcome for a winning return to the bettor.
Spread odds sit at around -110 for each team on either side of the Line, depending on the juice the bookmaker takes.
NFL spread bet example –
Minnesota Vikings __ -8.0 (-110) |  Detroit Lions __+8.0 (-110)
The Minnesota Vikings are favourites here, and must win the game by 9+ points for a winning resulted bet, and 8.0 points for a 'Push' (draw, money back on your stake).
The Detroit Lions must either win the game, or lose the game by 7 points or less for a winning bet to result. A loss of 8 points will make it a Push (draw, money back on your stake).
---
NFL Money Line
A Money Line bet requires the bettor to bet on either team for an outright win only.
NFL Moneyline betting is a riskier than a Spread, as there is no margin for error, and if you bet on the favorite, you will be lower returns on your stake.
If you bet on an NFL underdog in a single game, there generally value with odds ranging from +100 to around +800 for a heavy underdog. The NFL is considered easier to predict when it comes to straight up Moneyline betting.
NFL Money Line bet example –
Atlanta Falcons__-185 |  Dallas Cowboys__+134
In the example above, the Atlanta Falcons are heavy favorites, while the Dallas Cowboys are heavy underdogs.
---
NFL Total Points Betting
The Total Points bet has the bettor wager on whether the total number of points in an NFL game (both team's points combined) will go over a total points number market in the sportsbook.
Total Points lines are determined by the defensive and offensive skills of each team, previous team match up results, and weather and injuries.
An example of a Total Points Bet –
Total Points Under 55.5__(-110) |  Total Points Under 55.5__ (-110)
---
NFL Futures Bets
NFL Futures markets offer bets that will have their outcome determined at the end of the either the regular or post season. NFL Futures bets include the NFL Superbowl Winner and NFL Superbowl MVP Winner.
---
Popular NFL Betting Theories
There are dozens of NFL 'Betting Systems', and some NFL bettors swear by them. We aren't convinced, but ride them if you find one that gives you relatively consistent success. We'll leave you to make up your minds. Maybe give them a try and see if you get good results before passing judgement.
Common NFL betting systems –
Elite Offense & Defense –
Bet on team that have scored 30+ points in their last two contests while allowing 10 points or less in those same games.
It's Pretty Cold Out There –
When the temperatures are expected to be below -7 degrees Celsius, bet the total points over.
Time Zones –
Bet against teams from a region using Pacific Standard Time when they travel to play teams in an Eastern Standard Time.
Road Team Favorites –
Bet on any NFL team that are an away favorite coming off a bye week. These aren't common so the sample size will be small. Try it out though.
Monday Night Football Home Dogs –
Spot home underdogs playing in the bright lights of Monday Night Football. Since 1970, these teams have covered the Spread 60% of the time.
---
NFL Betting Advice
Before you start throwing bets around, consider
Player injuries  – Injuries cause an adjustment in the betting markets, less so than the NHL and NBA however, where there are less players on each team. The loss of star players, especially a quarterback, can be the difference between a winning and losing, and can throw the markets around. Watch for injury reports prior to games.
Home and road performance – Teams play better at home, but there are also teams with positive away records. There is value when two level-matched teams play, with the road team having a positive road record.
Steer away from paid tipster services –
Paid tipsters offer to sell "winning picks", but are usually are only in business to take customers for a ride. If they were as good as they say they are at picking winners, they would not need to spend 2 hours a day writing blog posts. We loath these guys.
Bet only if you find an edge –
Don't wager on every single NFL game. Instead, bet only when you feel that you have an edge over the markets set by the sportsbooks, or at least an educated decision.
Shop for markets with the sportsbooks:
Join a few sportsbooks and shop for the best NFL markets each week. If you find a sportsbook that offers better odds or returns on a market than another, take that bet.
Bankroll Management:
Before the NFL season begins, set aside a fixed amount of money as your betting bankroll. Don't go beyond this set amount, and never bet more than 5% of your NFL bankroll amount on a single bet. Read below for details on NFL bankroll management.
Don't booze and bet –
We all get a boost of unwarranted confidence after a few beers, but confidence and common sense don't = success. Place your bets before you hit the beers, and you'll make bets with better judgement.
---
Managing an NFL Betting Bankroll
NFL bankroll management is simple to explain and difficult to follow.
If you are not able to adhere to strict bankroll management, you'll end up a losing bettor the end of a long NFL season. Keeping a level head is key when it comes to NFL betting.
Do not stray from the plan regardless of whether you are losing, or hit a hot streak.
Never chase your losses or increase the amounts of your units.
The most popular method of bankroll management is the "star" or a "unit" system.
---
What are unit and star systems in NFL Bankroll management?
This bankroll betting method is where a confidence rating is allocated for each bet.
Giving a 'star' or 'unit' to a bet shows the confidence in a bet. A simple way is to use 3 different confidence levels.
Example –
i.e 1 star/1 unit, 2 stars/2 units, 3 stars/3 units. (Pro bettors may use 4 and 5 star/units)
Each star or unit has a $ value attached, the amount of these units depend on the total amount of your bankroll.
For example –
1 star/1 unit ($10 bet), 2 stars/2 units ($20 bet), 3 stars/3 units ($30 bet).
No matter the confidence in a bet, never stray from your bankroll plan.
The common rule is to never wager more than 2-5% of your total bankroll on a single bet.
Let's say you decide to set aside $1,000 as your NFL betting bankroll.
Total Bankroll = $1,000
1% = $10.00 | 2% = $20.00 | 3% = $30.00
After the second week of the NFL, your Bankroll has gone up to $1,150, now it's time to adjust –
Total Bankroll = $1,150
1% = $11.50 | 2% = $23.00 | 3% = $34.50
Should your bankroll increase, stay focused on your original plan. If you lose, you will also need to adjust your star and unit sizes to scale –
Total Bankroll = $800
1% = $8.00 | 2% = $16.00 | 3% = $24.00
Follow your planned betting bankroll system through highs and lows and you'll have less chance of failure. You'll also have a more fun, less stressful betting season.
If you're new to betting on the NFL, we suggest 'Flat Betting'.
---
What is Flat Betting? NFL Betting for beginners.
Flat Betting is placing the same $ amount on each bet, regardless of value or confidence.
This is recommended this to those starting out and those without the time to put in the research needed to find value bets.
If your NFL betting knowledge grows down the track, the star or unit system is advised.
Never start your bankroll with more than you can afford to lose, and never create a new bankroll.
Take this advice and you'll have a better experience, with less stress.
NFL Betting, final thoughts…
Risking your cash on NFL betting requires courage, research and discipline if you are to come out at the end of the season with a profit.
The NFL season may be just 17 weeks long, but with a large number of teams, that equates to a total of 256 games. Take a breath and bet only on the markets you know well.
Relevant news